Account Executive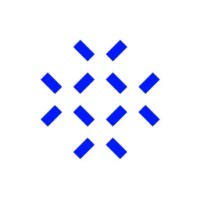 Iconic Air
Sales & Business Development
San Francisco, CA, USA
Posted on Monday, January 23, 2023
Iconic Air is on a mission to catalyze environmental change where it matters most for our planet..
Over 56% of the world's emissions come from only 5 industries. We believe in a future where organizations are incentivized to reduce operational emissions, and fund high quality carbon offset projects that benefit our society. Our role is to lead the charge - creating the software tools that accelerate organizations on their Net Zero journey with high fidelity information and creative decarbonization projects.
Iconic Air is a venture-backed, SaaS-based data analytics company focused on environmental performance for the most energy intensive industries. This includes Oil and Gas, Utilities, Manufacturing, and Metals.
At Iconic Air, we are responsible for:
- Building the software infrastructure for the new carbon world
- Monitoring ESG performance for companies and industries
- Accelerating companies on their Net-Zero journey
- Connecting companies with quality offset projects
We're looking for a Senior Account Executive (AE) to join as part of the founding sales team.
The ideal candidate has a history of exceeding sales quotas, loves the thrill of the hunt, and is capable of thriving in a dynamic, fast-paced work environment. He/she will also have experience navigating through organizations, doing deep discovery, and selling to multiple decision makers, ideally within finance departments.
The position will be remote and will play an integral role in helping build the foundation of our growing sales organization, working closely with the CEO to define sales initiatives, advance deals, and refine the sales playbook for scale.