Product Manager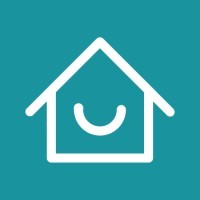 Honey Homes
Product
Remote
Posted on Friday, May 5, 2023
Honey Homes is a new membership service for homeowners that proactively addresses the everyday to-do's, ongoing maintenance and unexpected repairs that come with home ownership. Members are paired with a dedicated handyman and a simple app to coordinate. We're on a mission to make home upkeep effortless, replacing hassle and stress with the joys that come from comfortable living.
We're looking for our first Product Manager to lead our talented engineering and design teams and continue building out our product suite. You'll be a key part of our leadership team and responsible for delivering the product experience for consumers, our tradesworkers, and our operations team. You can learn more about our offering at
honeyhomes.com
.
Backed by A-list institutional and angel investors, we're a seasoned team with deep experience across consumer, tech, real estate, and construction.
12-month Outcomes
Deeply understand and articulate the needs of our segments, including consumers, tradesworkers, and internal operations. Building meaningful product means understanding what brings users delight, their pain points, and related cost-benefit tradeoffs.
Define and iterate on goals and the product roadmap to achieve those goals: Articulate the vision of where our product and service is going, and turn that into prioritized, regular actionable plans that translate to output. This is for the member (consumer) side, the tradesworker (supply) side, and internal operations.
Ship: Frequently deliver high-quality, new and improved features that make a positive impact on achieving our goals, such as new member sign-ups, engagement, and retention. Do so in a manner that engages and excites the design and engineering team. Build process and tooling as needed.
Build an effective Product-Operations feedback loop: The Operations team regularly deals with our members, our handypeople and our third-party vendors. Create interfaces to effectively get insights into the product org, and provide updates and feedback to the Operations team.
Be a senior leader of Honey Homes: Partner deeply with the Founder & CEO and other leaders. Be a champion for all employees of the company. Help hire, grow and retain a high-caliber team across all functions. Continue to make Honey Homes a great startup for EPD talent.
Competencies
You solve problems from first principles. You're excited to solve problems in innovative ways, and you resist "this is how it's always been done" thinking.
You communicate clearly and concisely in written and spoken mediums. Believe in the value of async work and documentation, but also understand when to supplement with verbal and in-person/zoom interactions.
You're unafraid of ambiguity. Rapid change and learning is exciting to you, and you thrive in ambiguous, startup environments.
You're analytical. You let data win arguments. You are a data-first problem solver with excellent Excel / data analysis skills. You know how to move from a qualitative conversation to a quantitive one when appropriate.
You're a proven leader. You have hired great people in the past, and managed teams directly and indirectly.
You act like an owner. You do what it takes to support our members throughout the year.
Curious quick study. When you hear - 3/4" Angle Stop - you ask what that is and add it to your personal dictionary. The same goes for processes and ways to solve problems.
You're technical enough. You can discuss technical specs with the engineering team, and design mocks with the design team. You can understand the constraints on building product and work directly with engineers on new product that directly impacts our goals. It's easy to modify a SQL query to fit your needs.
You're calm under pressure. Maintains stable performance when under impending deadlines, and urgent customer-facing issues.
You have been successful in a growing startup. Understanding the unique company needs of a fast-growing startup, and experience balancing growth, retention, and internal features.
You have exposure to home ownership challenges. Some personal, relevant experience around home ownership or home maintenance a plus.