Lead Handyman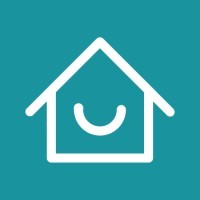 Honey Homes
San Francisco, CA, USA
Posted on Wednesday, November 30, 2022
Job Details: Full-time, salary (see below), health insurance
Qualifications: 10+ years experience, including at least 3 years in residential apartment maintenance and at least 3 years in single family home handyman or carpenter experience. Licensed general contractors, electricians and plumbers also encouraged to apply. Good communication and customer service required!
The Job
Honey Homes is a membership service that provides a dedicated handyman who proactively takes care of the everyday tasks and unexpected repairs of homeownership. Our members save time, spend less money, and stress less about their home.
As a Lead Handyman, you'll be responsible for proactively performing regular home maintenance tasks, such as changing air filters every 3 months, checking gutters twice a year, scheduling twice-yearly HVAC servicing, and more. You'll also run community services, such as hanging holiday lights, organizing a knife sharpening truck to come to your neighborhood, or coordinating group buying of services such as power washing patios. In addition, you will perform one-off requests such as installing a Nest or fixing a broken light switch.
Each Handyman services 50-60 homes within a single neighborhood, and is a part of the community which they serve. You will get to know your customers. Honey Homes supports you with technology to streamline communications and keep you focused on what you do best - helping our members.
All Handymen are salaried employees, with benefits, including health insurance. Honey Homes is committed to helping you grow your career, with access to training and promotion opportunities over time. Women and under-represented minorities are encouraged to apply. This is a unique opportunity to be an influencer join an early-stage company that is reimagining the home services industry.